Lamp Recyclers Become Fluorocycle Approved
Author: Brodie Easton Date Posted:30 April 2019


The Latest Addition to Fluorocycle Recyclers. Lamp Recyclers have become the latest Lighting Council approved Recyclers for the Fluorocycle scheme.
Following a revamp in recycling processes and services. Lamp Recyclers are now capable of recycling and recovering mercury-containing lamps and tubes.
Lamp Recyclers are an innovative recycling team who have operated continuously since September 2005 and are focused on fluorescent tubes, globes, and batteries. Everything is processed within Australia and offer their services throughout all state and territories with a strong commitment to keeping mercury out of land-fill.
General Manager, Jeff Sunderland of Lamp Recyclers took the opportunity to discuss the company's latest acknowledgment and provide a brief overview of what Lamp Recyclers are all about.
"One of the key core values of Lamp Recyclers is that we enjoy what we do, and there is a great sense of achievement in taking a product that is dangerous if not handled properly and turn into something safe and useful. That's where the company motto came from "think outside the bin" as we are constantly re-engineering and trying to improve our services."
Lamp Recyclers understand that to customers, Recycling Certificates are essential and are therefore taken seriously. They can create them on the same day provided that all the checks and balances are in order.
"Our Logistics are first class and our reach is nationwide provided across two options through our Australia Post Pre-Paid Ezy-Return™ recycling packs and secondly by using the best transport partner based on the customer's location"
Jeff Sunderland mentioned that "the most exciting recent development is the investment in our mercury distiller, which means that we are a full-service provider. Being able to offer this service has gained the support of the Lighting Council and Fluorocycle to be identified as both a Fluorocycle Collector and Recycler.
Lighting Council Australia welcomes Lamp Recyclers as an approved Collector and Recycler for Fluorocycle and appreciates the efforts to ensure fewer toxic materials are dumped to landfill. for a list of there services please see www.lamprecyclers.com.au
We welcome all new signatories to Exitcycle and Fluorcycle, and we appreciate your commitment to the scheme.
If you wish to find out more about Lighting Council Australia's Environmental Initiatives or become a signatory to Exitcycle or Fluorocycle please connect with Brodie Easton.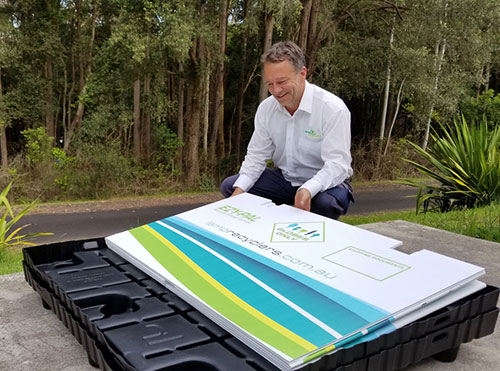 ---
Leave a comment